A live syndicated radio show, on college, internet, and fm radio stations.
The urban experience is an mix-talk show; it's a mix show with interesting entertaining commentary in the mix. You have DJ Samore in the mix dropping hits, hot new ish, and breaking records just keeping it fresh, and with assistance in commentary from the sidekicks in the cut.
CONTRIBUTERS of "THE URBAN EXPERIENCE"
DJ Samore - So Urban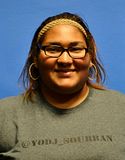 (DJ, Show Host, Exective Producer)
Meet the Sidekicks in the Cut
Click on the Photos to Connect with Your Favorite Crew Member
K- mitch
(co host/ "K Mitch why Segment")
Social Media Producer
Jazmine