What it is ..the new urban update shout out to da folk that took advantage of the after thanksgiving promo ...last day is dec 4th email urbanentradio@gmailcom for mo info!!!
Slum Dogg Ent GOT A NEW BANGER FOR U!!!!
(CLICK PHOTO TO CHECK OUT NEW RECORD FROM SLUM DOGG ENT)
MR. 561 HP FACE DA TRUTH - HOSTED DJ SAMORE
FACE DA TRUTH NOW CLICK COVER TO DOWNLOAD NOW!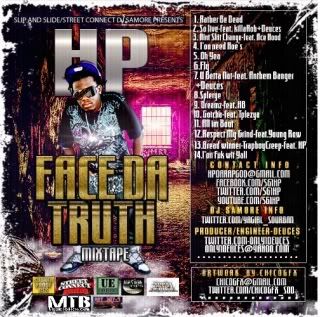 YOUNGIN DA SP I WANNA A MIRACLE HOSTED BY DJ SAMORE & DJ SPINNA
CLICK COVER TO DOWNLOAD NOW
YOUNGIN DA SP-HOMETEAM & I WANNA BE A RAPPER COMING 2011
DEF VOTE FOR YA GIRL Melody Rae Eckerson - the next nuvo model
(Click Banner To Get Your Vote On)
WANNA BE FEAT .... EMAIL URBANENTRADIO(AT)GMAIL(DOT) COM
FOLLOW ME ON TWITTER @YAGIRL_SOURBAN
@URBANENTRADIO