Nicki Minij ft Chris Brown - Right By My Side
I just want to know, why is Nicki Minaj trying to be this white chick, because she looking hella non African American right now. Like is she not happy with being black? I'm having an issue with that. It really look like she biting lil Kim, because Kim did the same thing, she was black then when she start getting them surgies she was looking hella less african american...Still a dope song but i'm just having a issue.
Tia not gonna be on Season 6 of The Game nor is Pooh Hall...like they might as well just left it as is in Season 5, because I don't know who is gonna watch season 6. I know they can't replace their characters.
Check out Tia with lil Cree, Cree is a big boy 11 months
Tia talks about The Game, being a mama, the book, Tia and Tamara Show
Shaunie's Statement
President Obama on the view, ratings 4.7 million; here is a clip while the ladies test the Pres on his pop culture knowledge, lol.
Halle Berry and Nahla in CVS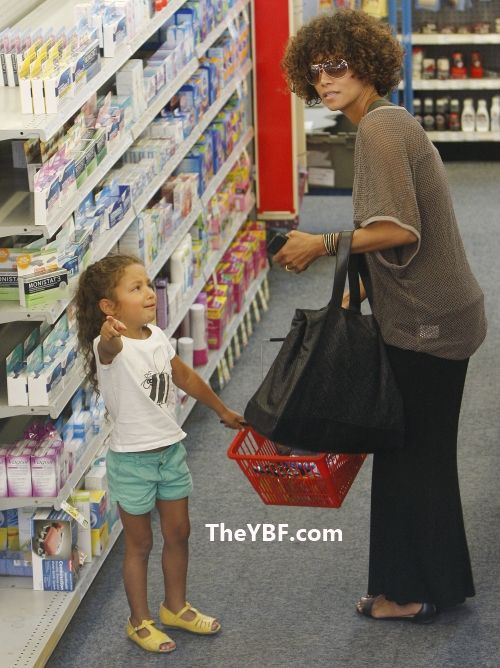 Nahla points out the paps
50 cent is looking real "Gully" in this picture right here