Crazy , Sexy, Cool: The TLC Story coming to VH1 later this year!!!! Looks like they got it but right with the ladies to play TLC...
Drew Sidora (T Boz), KeKe Palmer (Chilli), and Lil Mama (Left Eye)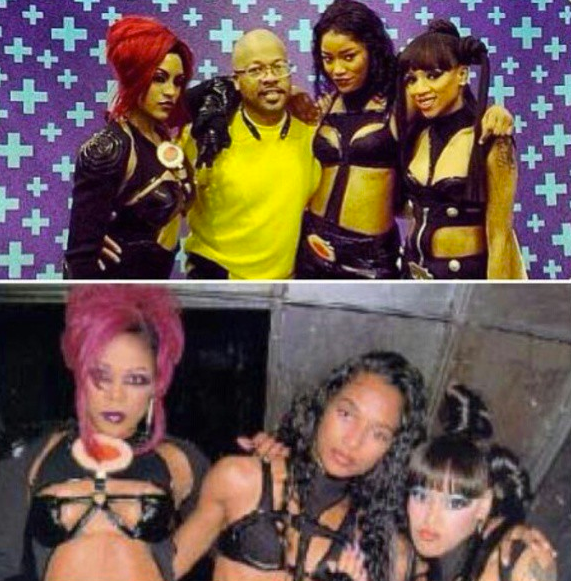 I can't wait to see this one!!! will be on VH1 later this year
Okay we see you Mrs. Carter, one of the photos of the H&M Summer Ad Campaign she got running!!! #winning
Click Here to check out more PHotos from the H&M Summer Campaign on EURweb.com
Marlon Waynes on how "little" Kevin Hart is, one sip of alcohol gets hit drunk, because he's sooo small...
Damn Son!!! @ Coolio Mug Shot
Went to jail for slapping/punching/ hitting his girlfriend with his car because he brung another woman home....
Really dude, you gonna bring a Trayvon Martin target to the gun range, you should been fired as you were, check out his response for doing it:
U.E. Spotlight
: New ish from DJ Black & White Bootleg Track "The Vill vs Brillz" We on Fire
www.DJBlackNWhite.com
BnWMusicBooking@gmail.com